Location of our Sukhothai Budget T.R. Guesthouse and Hotel
Please see the description of our location under the map.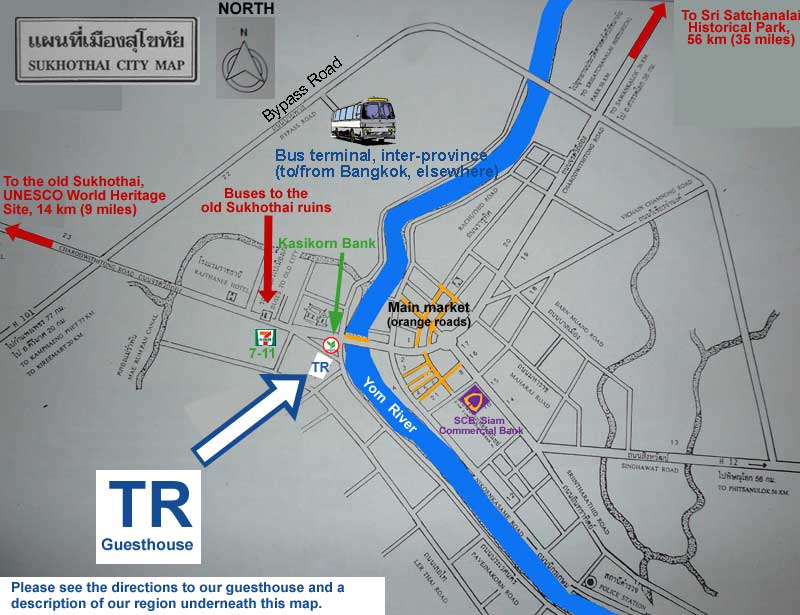 We are located next to the big river (not the big streams along the way), just before the sizeable bridge to enter the Sukhothai town center, directly behind the Kasikorn Bank and just 50 meters past the 7-11. There is a row of guest houses on our street, starting with the Chopper elevated restaurant. Please note:
Just 100 meters away are the buses to the Old Sukhothai City and UNESCO World Heritage Site.
It's just about 200 meters to cross the bridge and walk to the main markets of the new Sukhothai City.
While the main attraction is the old Sukhothai city to the west, many people like the Sri Satchanalai old city to the northeast because it has been less restored and is more in its current natural state. Both of these are down the same main road that our budget guesthouse and hotel is located on. You just turn left to go to one, and just turn right to go to the other ... and just keep going. There are no turns in-between.